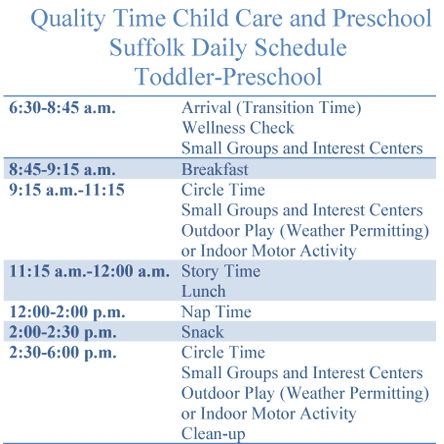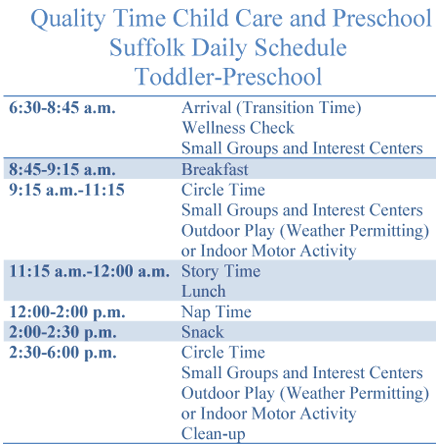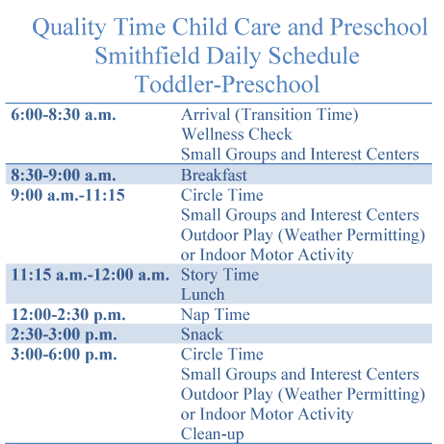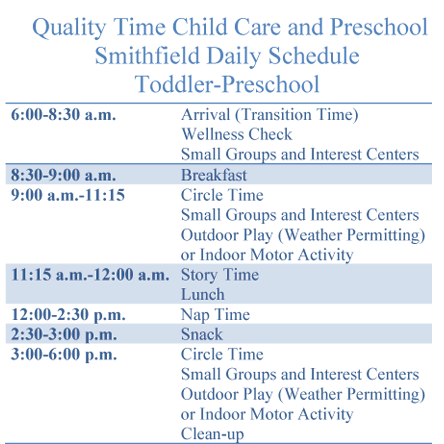 The Infant and Infant 2 classrooms follow a different schedule to meet the needs of their children.
Diapering, restroom and hand washing procedures are followed throughout the day.
Each classroom has a specific time for outdoor play.
During circle time, children learn curriculum information based on state standards, read books, sing songs, and complete whole group activities.
During small groups and interest centers, children participate in art projects, curriculum activities, manipulative play, story time and much more.